Quiqpro is a well designed mobile app with built-in search capabilities, push alerts, and essential functions.
Let's Discuss
Quiqpro App
QUIQPRO - FINANCIAL SERVICES PLATFORM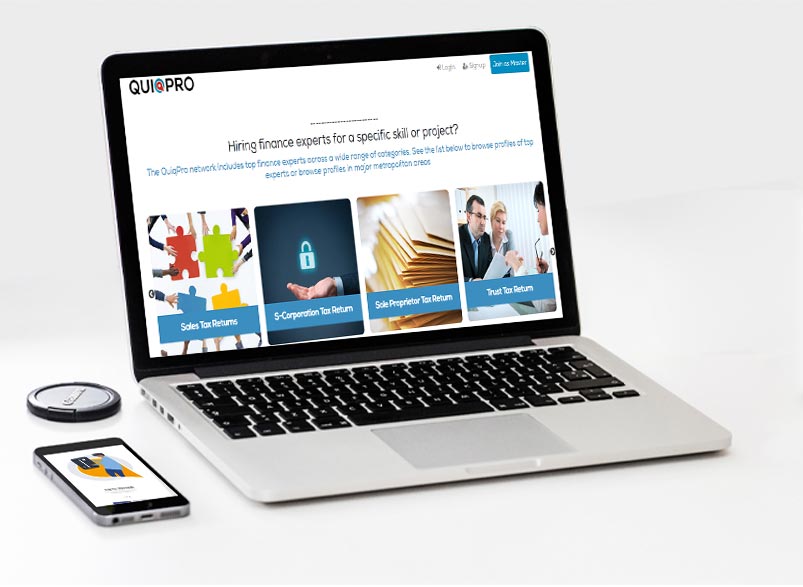 Getting your taxes done became simpler with QuiqPro!
QuiqPro is a smart software developed by LotzAp team. It provides the users ease to hire a financial professional for various tasks at the comfort of their homes. It has a simple & secure sign up & login screen. Easy post option where you can define & explain your job requirements. QuiqPro is a slick mobile app by LotzAp with incorporated search feature, push notifications, and all the necessary features. It has a beautiful color coded scheme with simple and 100% responsive design. The financial hiring platform app provides high performance and track-in app analytics.
Easy Learning For Students
QUIQPRO – FINANCIAL SERVICES PLATFORM
100% responsive
Push notifications
Fast load screens
Easy to book
Simple GUI
Simple Search option
Job Posting, filters according requirements
Attractive design & color coded theme
Multiple Online payment modes available
Chat & Support
Feedback options