Quiqtax is an intelligent tool with a secure client site and e-file exchange capability for doing your taxes online.
Let's Discuss
Quiqtax
Quiqtax - Online Tax Handling App Platform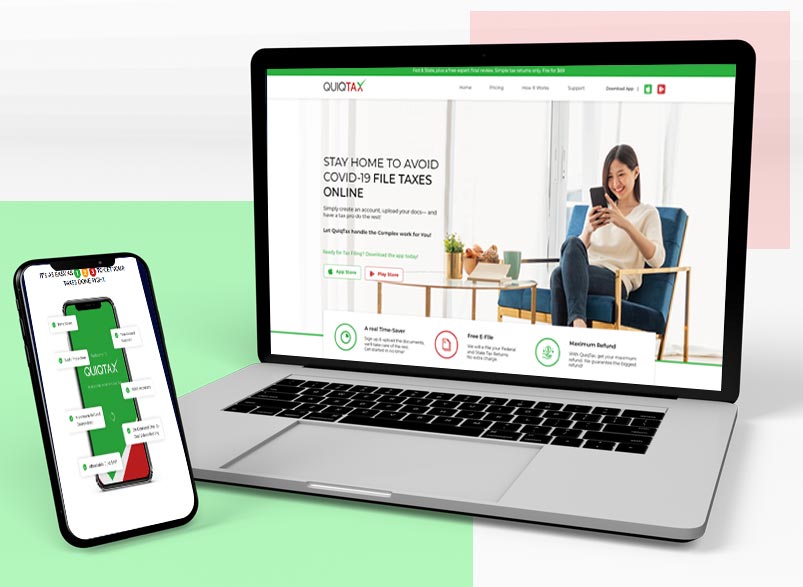 Getting your taxes done became simpler by QuiqTax by LotzAp!
Quiqtax is a smart software developed by LotzAp team. It provides the users the ease to evaluate & file their taxes at the comfort of their home. This on-demand app is specially made by our developers for letting the online Tax professionals handle the users' taxes. The software is custom designed with a vibrant theme. Quiqtax is the perfect app solution by LotzAp for both service seekers & service providers. The on-boarding features are made simpler & easier, anyone can use the app and order their taxes to be handled by experts.
Easy Learning For Students
QUIQTAX – ONLINE TAX HANDLING APP PLATFORM
Hassle-free tax filing
Real Time-Server
Free E-files
Simple GUI
Simple Search option
Attractive design & colour coded theme
Audit Protection

Multiple Secure Online payment modes
One-to-one video Meeting
Feedback options