To educate our wonderful 'Rock Steady Method' to fight against Parkinson's disease, Rock Steady Boxing provides an Affiliate Training Camp Program.
Let's Discuss
Rock Steady Boxing
ROCK STEADY BOXING PLATFORM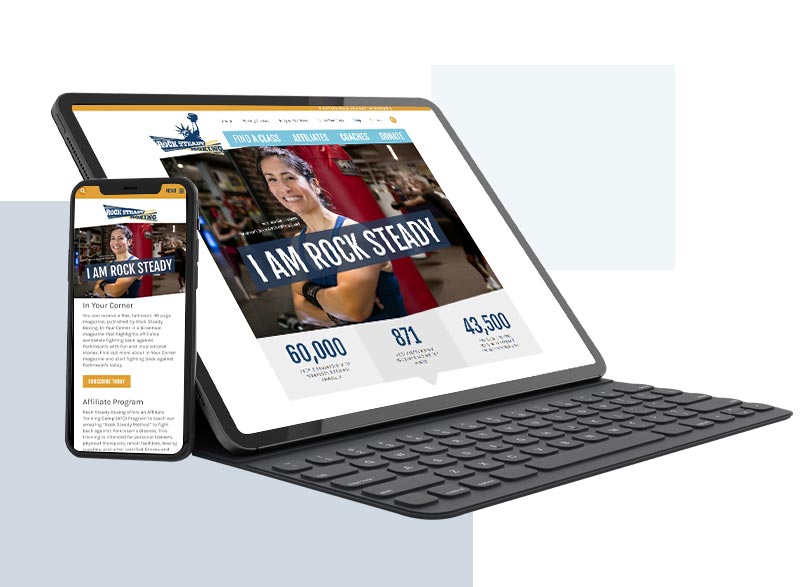 Rock steady boxing classes online
Rock Steady Boxing is the onset for boxing classes. Through the website developed by us, they can promote their classes online to gain customer base worldwide. The website includes Blog section. classes section and also contact form. The website is 100% responsive and user-friendly. The website also include a Shop feature through which you can shop their products. The payment system integrated with it is smooth & secure. This great website by LotzAp offers an exceptional user experience.
Easy Learning For Students
FIND BOXING CLASSES ONLINE
Online shopping

Secure online payment integration

Feedback forms

Effective navigation

Browser friendly

100% responsive , mobile compatible