World league syndicate enhances Table Tennis' competitive and community experience by utilizing emerging and proven mobile technology.
Let's Discuss
WLS - AI for table tennis​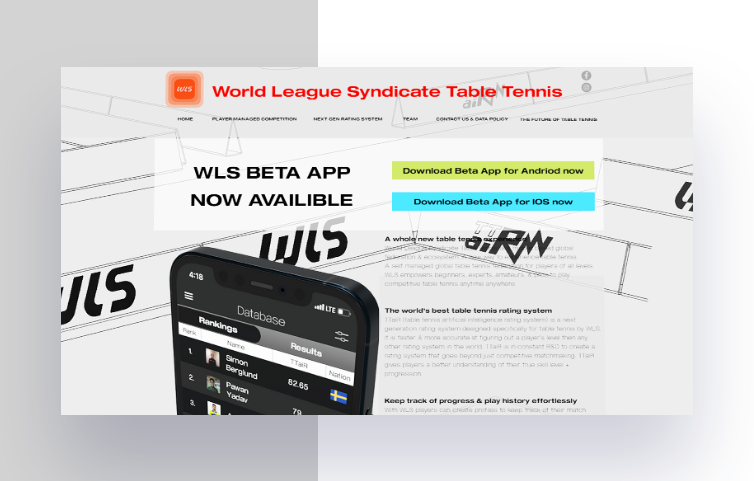 WLS - AI for table tennis
wlstt.com is a powerful website developed by LotzAp, along with its super scalable app. The UI is very clear cut and the website is totally compatible with every device.With a user friendly and responsive design, it has fast load time with no extra baggage load. Our developers have designed it in such a smooth & scalable way that it gives 100% browser consistency. The navigation is very effective as well with features to book tables, live scoreboard screen , match results screen , live score sheet & instant league manager.
Easy Learning For Students
WLS table tennis​ Platform
Updated League Flow

Rating + Ranking System

Effective Navigation

Attractive color coded theme

Fast Load Time

Live Scoreboard, match results integration