DUNZO APP - FOOD DELIVERY PLATFORM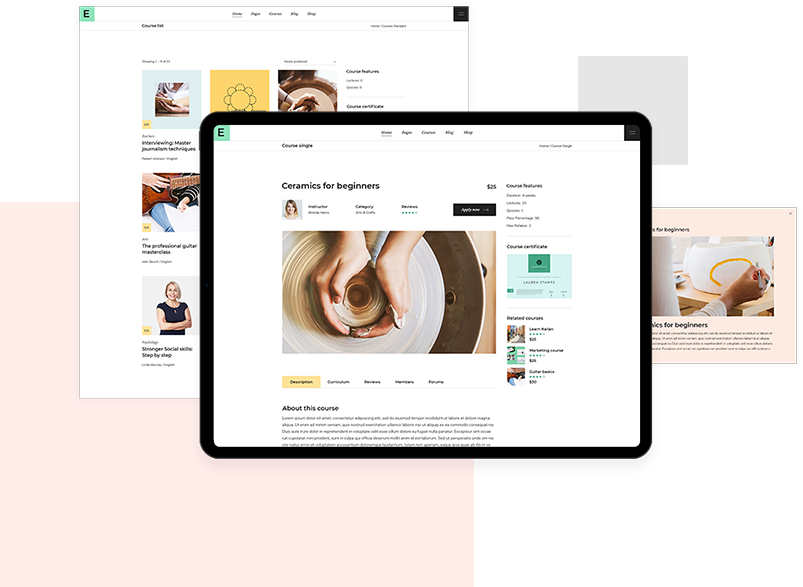 FOOD IS JUST ONE CLICK AWAY!
Dunzo is a convenient software, developed by LotzAp, that you can use to grow your restaurant business as well as have food delivered at your places quickly. It makes order processing easier. Our experts have designed it in such a way that you can have efficient customer & order management on the app itself. Along with smooth functioning, LotzAp ensures users find it easy to use & manage with a super simple user interface.
Easy Learning For Students

rocksteadyboxing
Drag & Drop tiles to set goals Teacher Assessment using complex Algorithm Curriculum Library & Management Drag & Drop tiles to set goals Curriculum Library & Management

hockeyplayersclub
Drag & Drop tiles to set goals Teacher Assessment using complex Algorithm Curriculum Library & Management Drag & Drop tiles to set goals Curriculum Library & Management

endorphinz
Drag & Drop tiles to set goals Teacher Assessment using complex Algorithm Curriculum Library & Management Drag & Drop tiles to set goals Curriculum Library & Management

zengot
Drag & Drop tiles to set goals Teacher Assessment using complex Algorithm Curriculum Library & Management Drag & Drop tiles to set goals Curriculum Library & Management

WLS – AI for table tennis
Drag & Drop tiles to set goals Teacher Assessment using complex Algorithm Curriculum Library & Management Drag & Drop tiles to set goals Curriculum Library & Management

live-sports
Drag & Drop tiles to set goals Teacher Assessment using complex Algorithm Curriculum Library & Management Drag & Drop tiles to set goals Curriculum Library & Management
zoog-ai
Drag & Drop tiles to set goals Teacher Assessment using complex Algorithm Curriculum Library & Management Drag & Drop tiles to set goals Curriculum Library & Management

ezpro
Drag & Drop tiles to set goals Teacher Assessment using complex Algorithm Curriculum Library & Management Drag & Drop tiles to set goals Curriculum Library & Management

cvrepairservice
Drag & Drop tiles to set goals Teacher Assessment using complex Algorithm Curriculum Library & Management Drag & Drop tiles to set goals Curriculum Library & Management

glogat
Drag & Drop tiles to set goals Teacher Assessment using complex Algorithm Curriculum Library & Management Drag & Drop tiles to set goals Curriculum Library & Management

myelearning
Drag & Drop tiles to set goals Teacher Assessment using complex Algorithm Curriculum Library & Management Drag & Drop tiles to set goals Curriculum Library & Management

quiqtax
Drag & Drop tiles to set goals Teacher Assessment using complex Algorithm Curriculum Library & Management Drag & Drop tiles to set goals Curriculum Library & Management

quiqpro
Drag & Drop tiles to set goals Teacher Assessment using complex Algorithm Curriculum Library & Management Drag & Drop tiles to set goals Curriculum Library & Management

trim
Drag & Drop tiles to set goals Teacher Assessment using complex Algorithm Curriculum Library & Management Drag & Drop tiles to set goals Curriculum Library & Management

We Pickup Pallets
Drag & Drop tiles to set goals Teacher Assessment using complex Algorithm Curriculum Library & Management Drag & Drop tiles to set goals Curriculum Library & Management

Demo1
Drag & Drop tiles to set goals Teacher Assessment using complex Algorithm Curriculum Library & Management Drag & Drop tiles to set goals Curriculum Library & Management
dunzo – Food delivery Platform
Get food delivered at your comfort
Live Order tracking of Food Delivery
Attractive design & colour coded theme
Create your own profile & login from any device
Add items to your cart
Search any kind of food or restaurant without any hassle
Schedule your orders
Online payment modes available
Review your order history
Rate the food and the restaurant