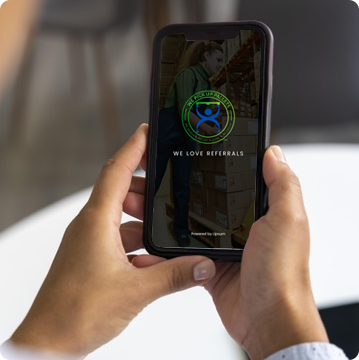 We Pickup Pallets
PRODUCT OVERVIEW
The objective was to build such an app that would give the customers a smart solution by offering to control their pallet removal whenever they want them to move.
LotzAp took the project & built a custom-fit software: We Pick Up Pallets app. This app is useful both to the customers & the employees who can remove the pallets.
Getting your pallet removed at the palm of your hand!
We Pickup Pallets is the company offering pallet removal service, which expanded its horizon by building an app by LotzAp developers. From this app, the company can have free pallet pickup & transfer service reach to millions of customers. The users of this app can order their pallet removal service with just one click & have the company's assistance. The app has a smooth sign-up process, with its secure sign up & login feature. The app also allows to sell & buy pallets, has multiple options to select the pallet & pickup type.
The app has a real time GPS tracker, you can enter pickup location, date & time, also track your pickup. It has an e-file upload feature by which the customers can upload photos of their pallets, freights for the company to review. The loading time is fast & the app offers high performance adhering to user's needs.
Hassle-free pallet booking
Fast load screen
Quick Photos upload
Easy & Quick to book, sell & buy
Simple GUI
Simple Search option
Attractive design & colour coded theme
Push Notifications
Chat & Support feature
Multiple Secure Online payment modes available
Review your order history & Re-order
Feedback options for services acquired