In the digital age, mobile apps have become an integral part of our daily lives, shaping the way we communicate, work, play, and even shop. The relationship between mobile apps and people is symbiotic, with each influencing and enhancing the other. In this blog, we'll delve into the profound impact of mobile apps on our lives and how they have become an indispensable part of our everyday routines.
The Pervasive Presence of Mobile Apps
The rise of mobile apps has revolutionized the way we interact with technology. From the moment we wake up until we go to bed, these pocket-sized software applications play a significant role in our lives. Whether it's checking the weather, ordering a ride, managing finances, or connecting with loved ones, mobile apps have made our daily tasks more efficient and convenient.
Seamless Communication and Connectivity
One of the most transformative aspects of mobile apps is the way they have reshaped communication. Social media platforms, messaging apps, and video conferencing tools have allowed people to connect with friends, family, and colleagues across the globe instantly. The COVID-19 pandemic demonstrated the importance of mobile apps in maintaining human connections during times of physical isolation.
Personal Productivity and Convenience
Mobile apps have turned our smartphones into multifunctional tools. Productivity apps help us manage our schedules, to-do lists, and emails, ensuring we stay organized and efficient. Banking apps allow us to check balances, make payments, and transfer funds with a few taps. Mobile shopping apps have made e-commerce accessible from the palm of our hands, enabling convenient and secure transactions.
Entertainment on the Go
The entertainment industry has witnessed a revolution thanks to mobile apps. Streaming services, gaming apps, and e-books provide on-demand access to a vast array of content. Whether you're binge-watching your favorite series during your daily commute or competing with friends in an online game, mobile apps have made entertainment more accessible and enjoyable.
Learning and Personal Development
Education and self-improvement have also benefited from the symbiotic relationship between mobile apps and people. Educational apps offer interactive learning experiences, from language courses to coding tutorials. Meditation and fitness apps contribute to personal well-being by providing guidance and motivation.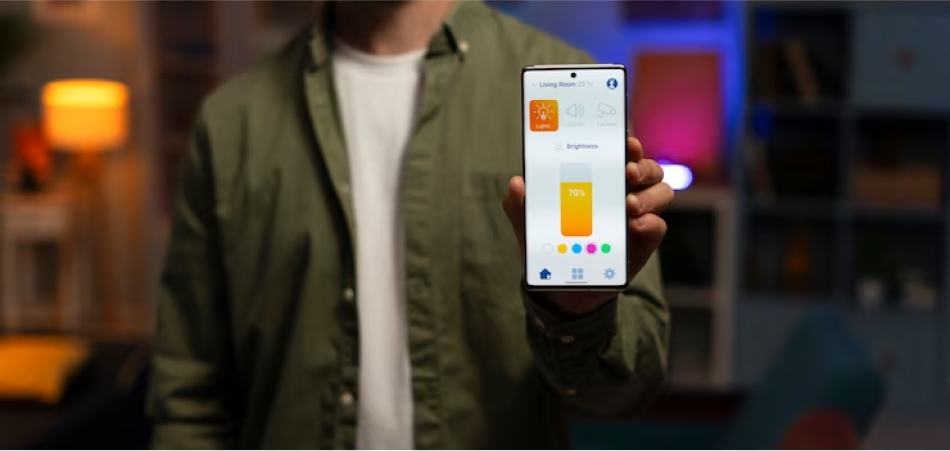 Health and Wellness
The health and wellness industry has seen a surge in mobile app development. Health monitoring apps help individuals track their fitness progress, nutrition, and sleep patterns. Mental health apps offer resources for meditation, stress relief, and emotional support. These apps contribute to a holistic approach to well-being.
Work and Remote Collaboration
Mobile apps have transformed the way we work. With remote collaboration tools, professionals can conduct virtual meetings, share documents, and collaborate on projects from anywhere. As a result, the traditional 9-to-5 office model has evolved into a more flexible, remote-friendly approach.
The Power of Customization
Mobile apps are powerful tools for personalization. Users can tailor their app experience to their preferences, whether it's customizing the user interface, setting notifications, or choosing their favorite features. This personal touch enhances the symbiotic relationship, making apps feel like a natural extension of the self.
Conclusion
Mobile apps have undeniably become an integral part of our lives, shaping the way we communicate, work, play, and learn. This symbiotic relationship with technology has not only increased convenience and efficiency but has also opened up new possibilities for personal development and well-being.
As we navigate the digital age, it's important to harness the potential of mobile apps for personal growth and to maintain a healthy balance in our digital interactions. Mobile apps are here to stay, and the relationship between mobile apps and people will continue to evolve, offering new opportunities and challenges as technology advances. Embracing this symbiotic relationship can lead to a more connected, informed, and empowered future in the digital age.